Career and Professional Development Office
Office
Room 222, Faculty of Law (just down the hall from the main admin area)
What do we do?
Services
Individual career counseling (career planning, resume/cover advice and feedback, interview coaching, job search strategy)
Provide print and on-line career-related resources and recruitment information
Coordinate career-related workshops and events, professional development programs, networking opportunities and interview programs
Manage a database of online postings for law jobs
Please feel free to contact us via telephone or email, schedule an appointment via WERC (​Western Events, Recruitment & Career resource centre).
Platforms
We use two main career platforms:
WERC – https://ssocas.uwo.ca/cas/login?service=https://law-uwo.12twenty.com/SingleSignOn/authenticate
InterviewStream – http://uwo.law.interviewstream.com/
A Brief Word about Formal Recruitment for 1L Law Jobs
There are only a few markets (Toronto, Calgary, London and Ottawa (IP) [for students with a hard science background]) that have coordinated recruitment drives for 1L summer law students and the number of employers and positions is very small. All of the 1L recruitment takes place in the Jan/winter term – with the exception of Ottawa that hires IP students in the fall.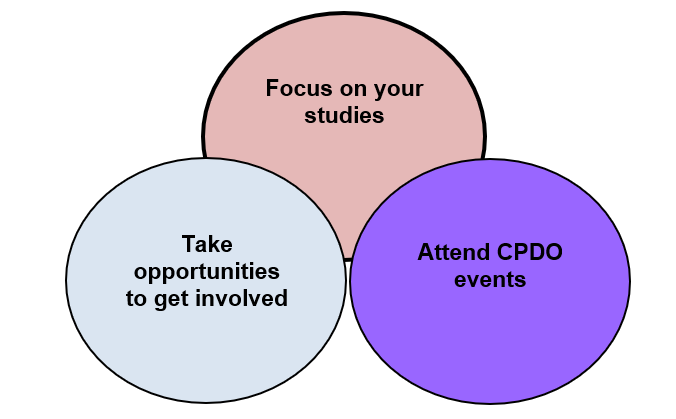 CPDOs Tips for Success
As you begin your time at Western Law we encourage you to:
Focus on your studies (strong grades will open doors);
Attend CPDO events and use the resources available to you; and,
Take opportunities to get involved and develop transferable skills, by joining/participating in advocacy competitions, legal clinics, SLS leadership/clubs/committees, international internships/exchanges, bar associations and law-related affinity groups, sports/intramurals and/or organizations in the broader Western and local community.
Welcome to Western Law. We look forward to assisting you with your career planning needs!